Raffle Design
Illustrated Raffle packs for the charity RNIB.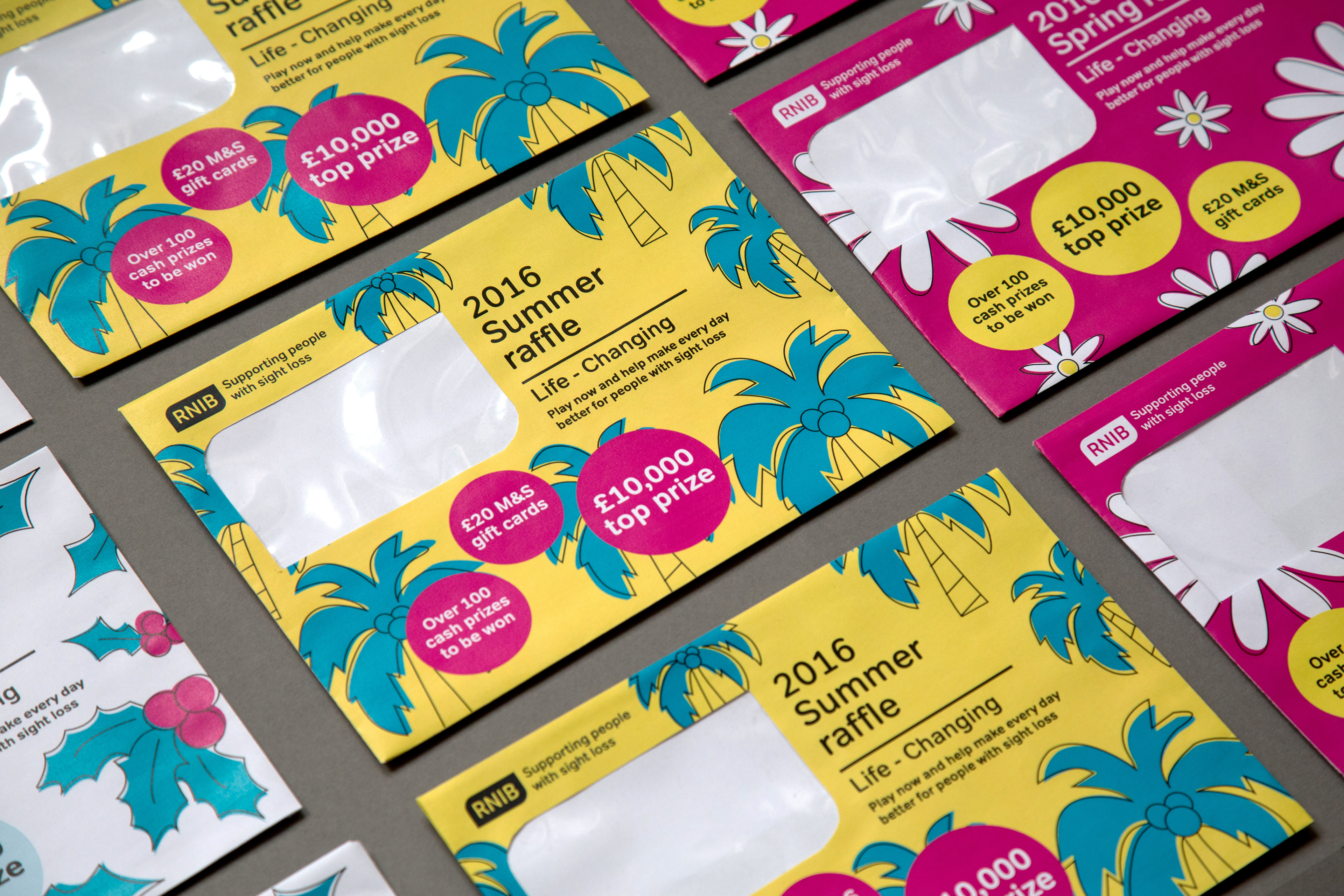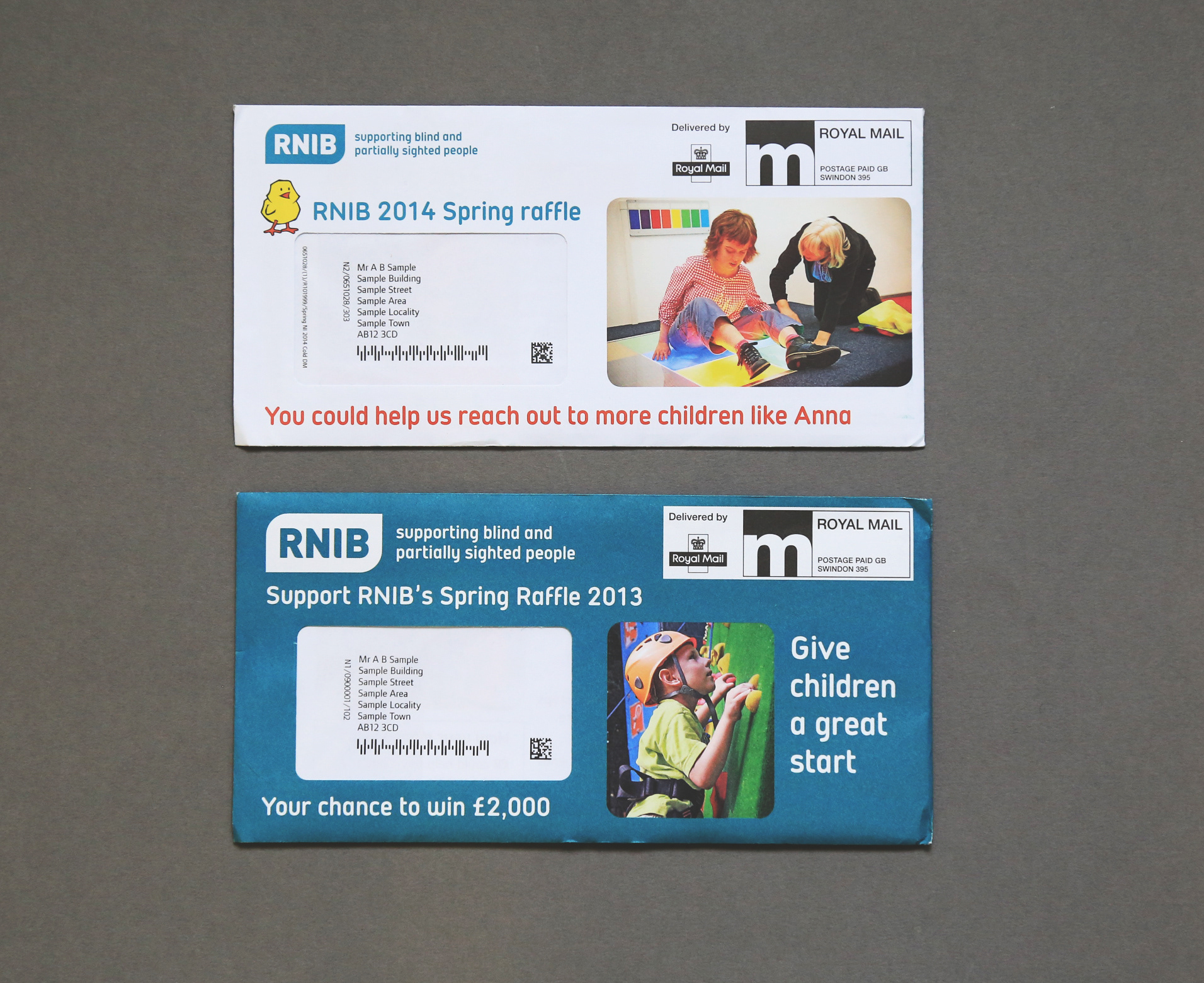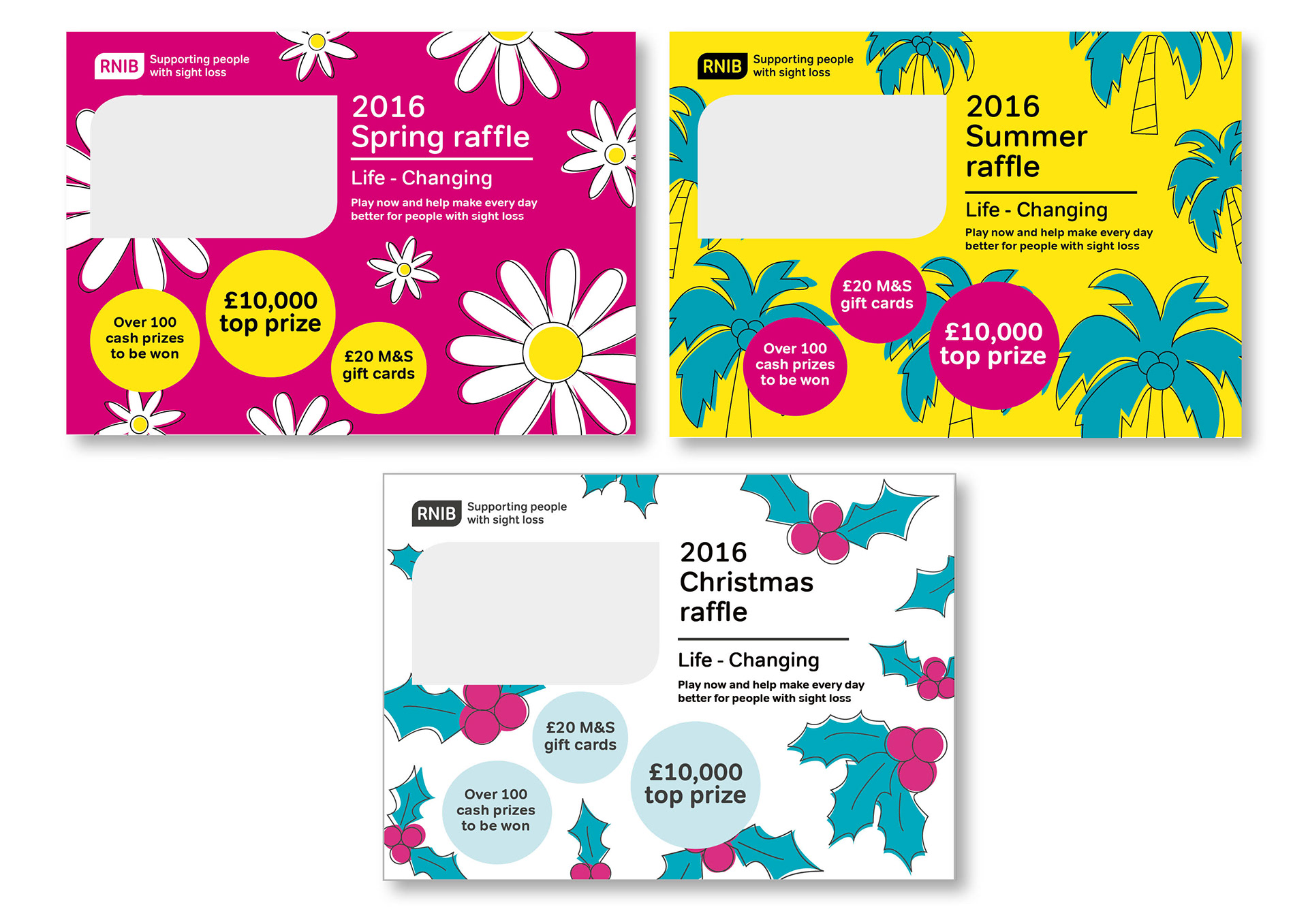 To redesign the seasonal RNIB raffle packs. The envelopes need to correspond three seasonal months, Spring, Summer and Winter, and need to appeal to the target audience which is women aged between 30 and 50. The redesign should result in new customers supporting RNIB and entering the raffle prize draw.  
Associating flowers, plants and trees with the seasons to create a visually appealing and feminine design. The bright colours and striking design will stand out against other envelopes in the post and will ultimately catch the customers eye.