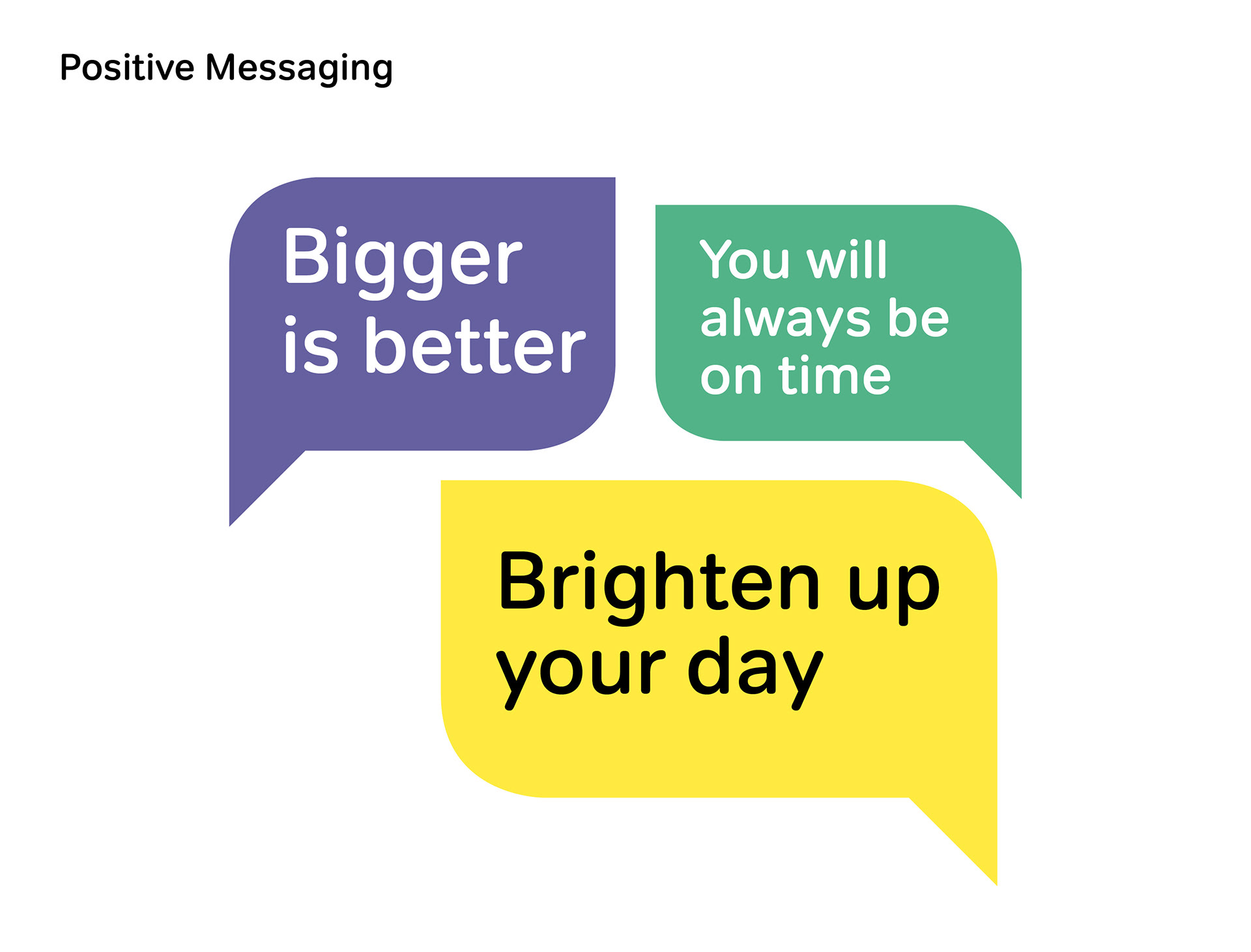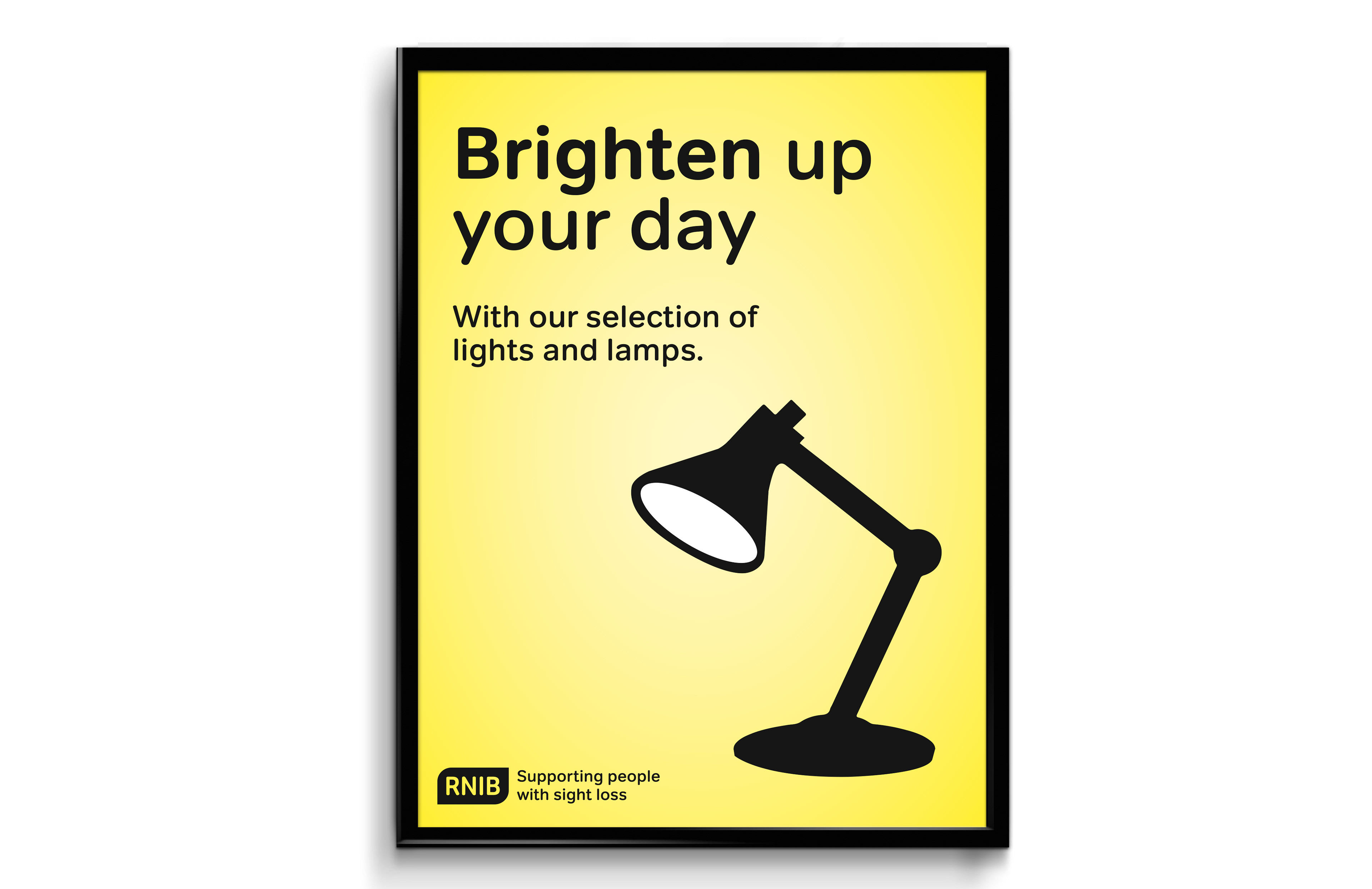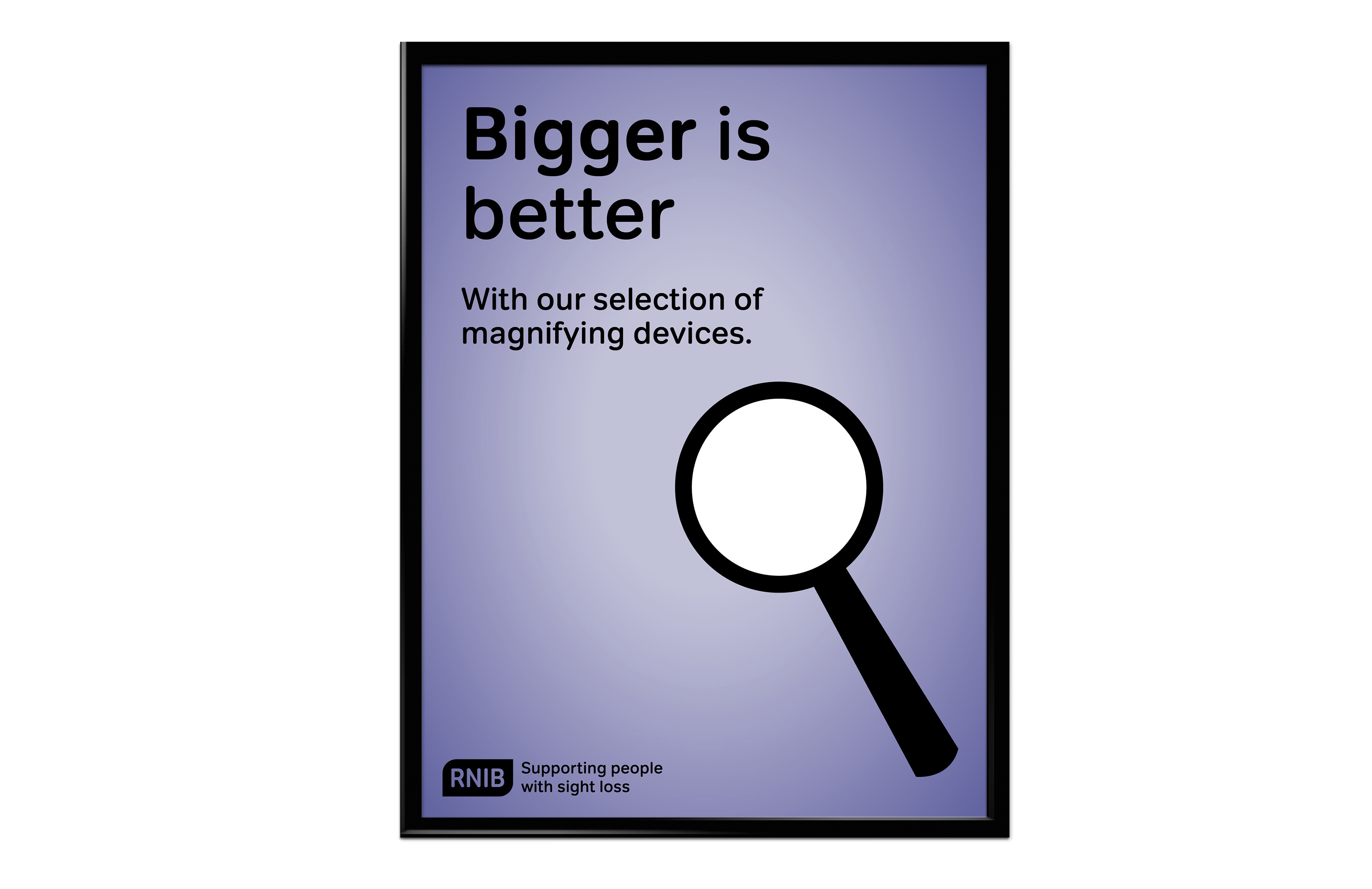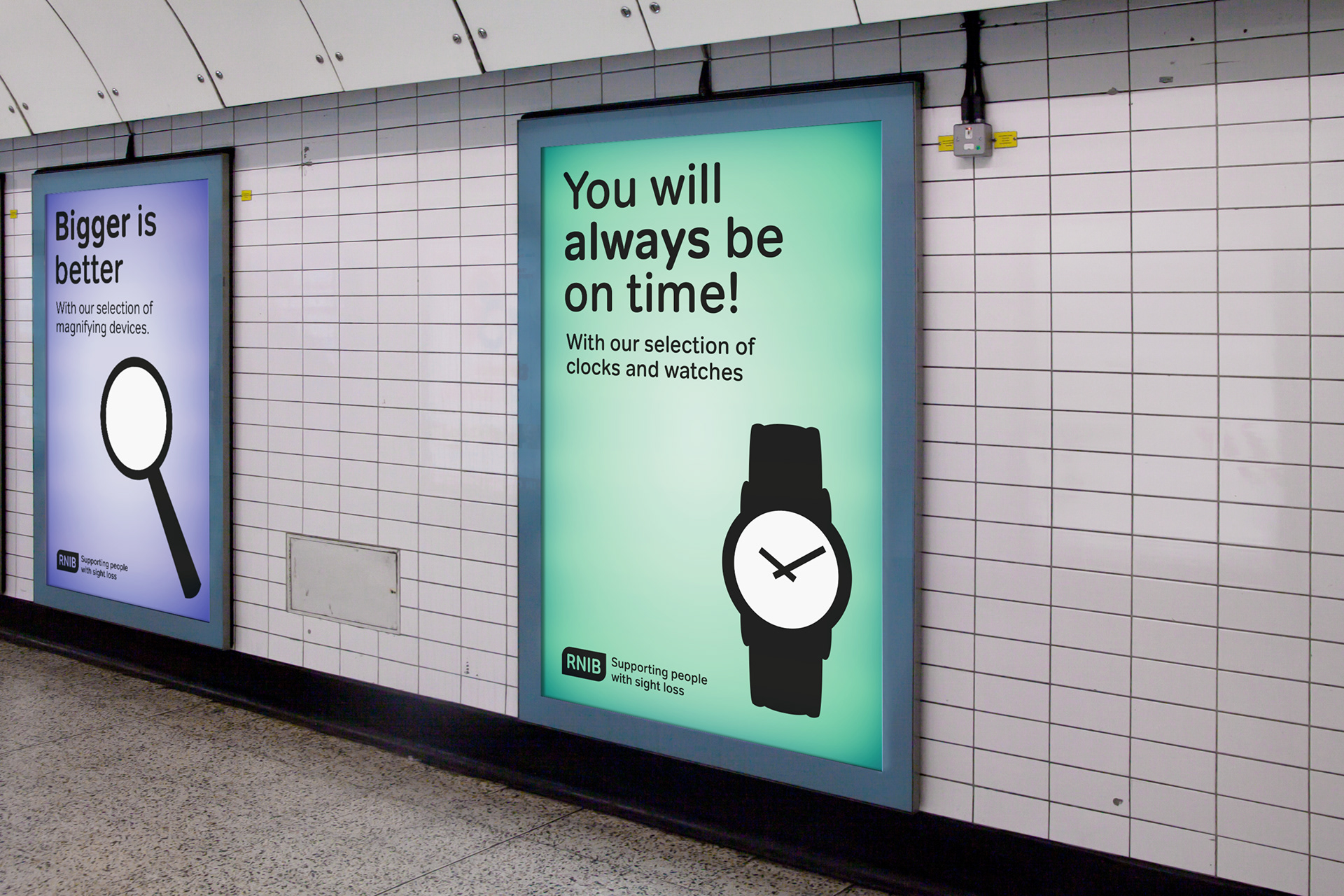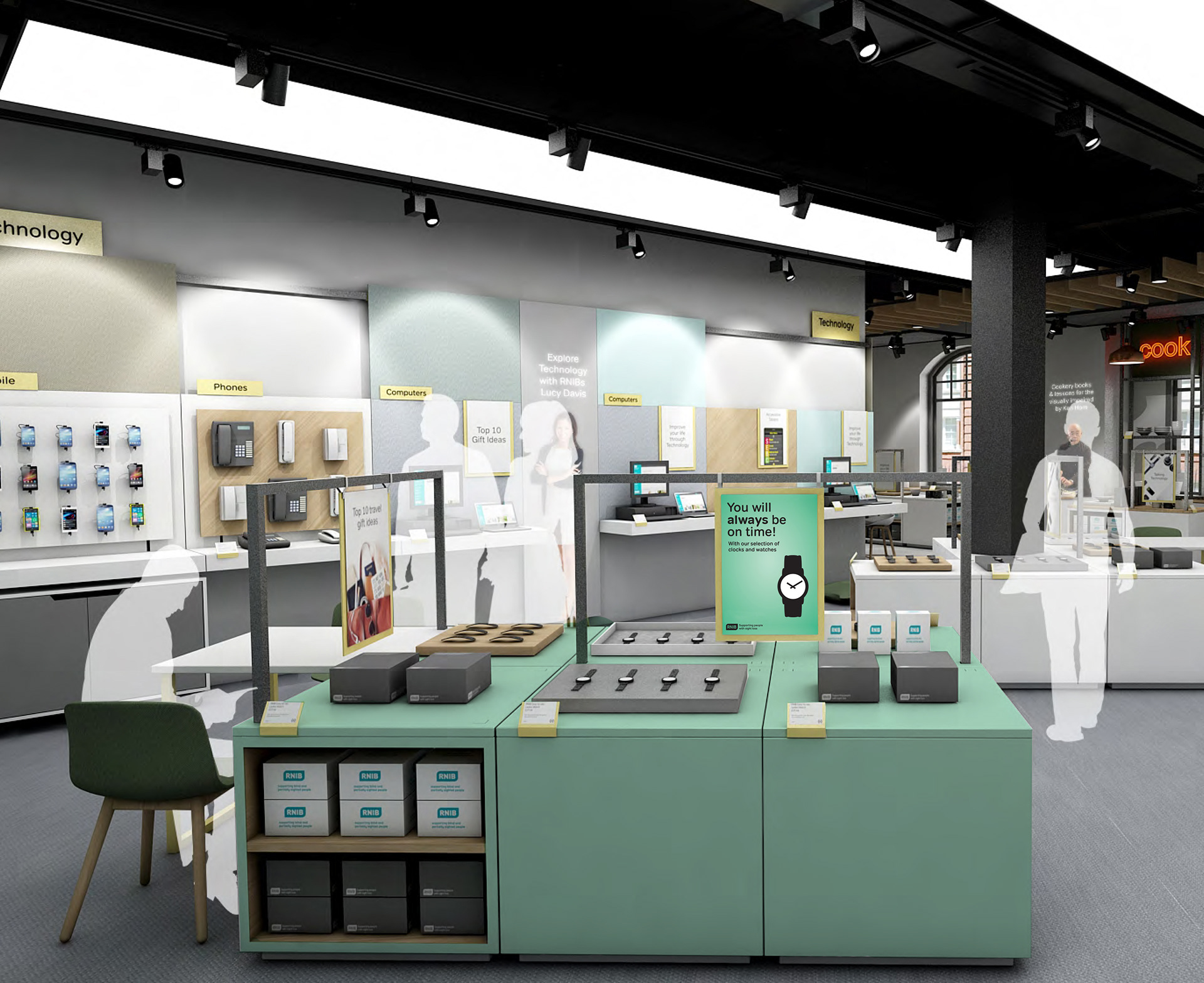 To create product posters for the new RNIB charity Lifestore shop. The Lifestore will be an interactive hub in the heart of London catered for everyone affected by sight loss. The centre will have trained professionals on hand to educate and support customers. As well as being a centre of support, the Lifestore will be an environment where customers can socialise, relax and enjoy participating in new hobbies. The posters need to champion accessible design and encourage new customers to the store. They also act as navigation to guide customers around the store and provide a smooth customer journey.
Positive thinking and positive messaging. The Lifestore is there to support people with sight loss and promote a full, enjoyable and independent life. The messaging on the posters is playful but positive reflecting that losing your sight isn't as bad as you might've first thought, and is reinforced by the accessible nature of the products.
 The illustrations on the posters are simple silhouettes so as not to distract from the message.