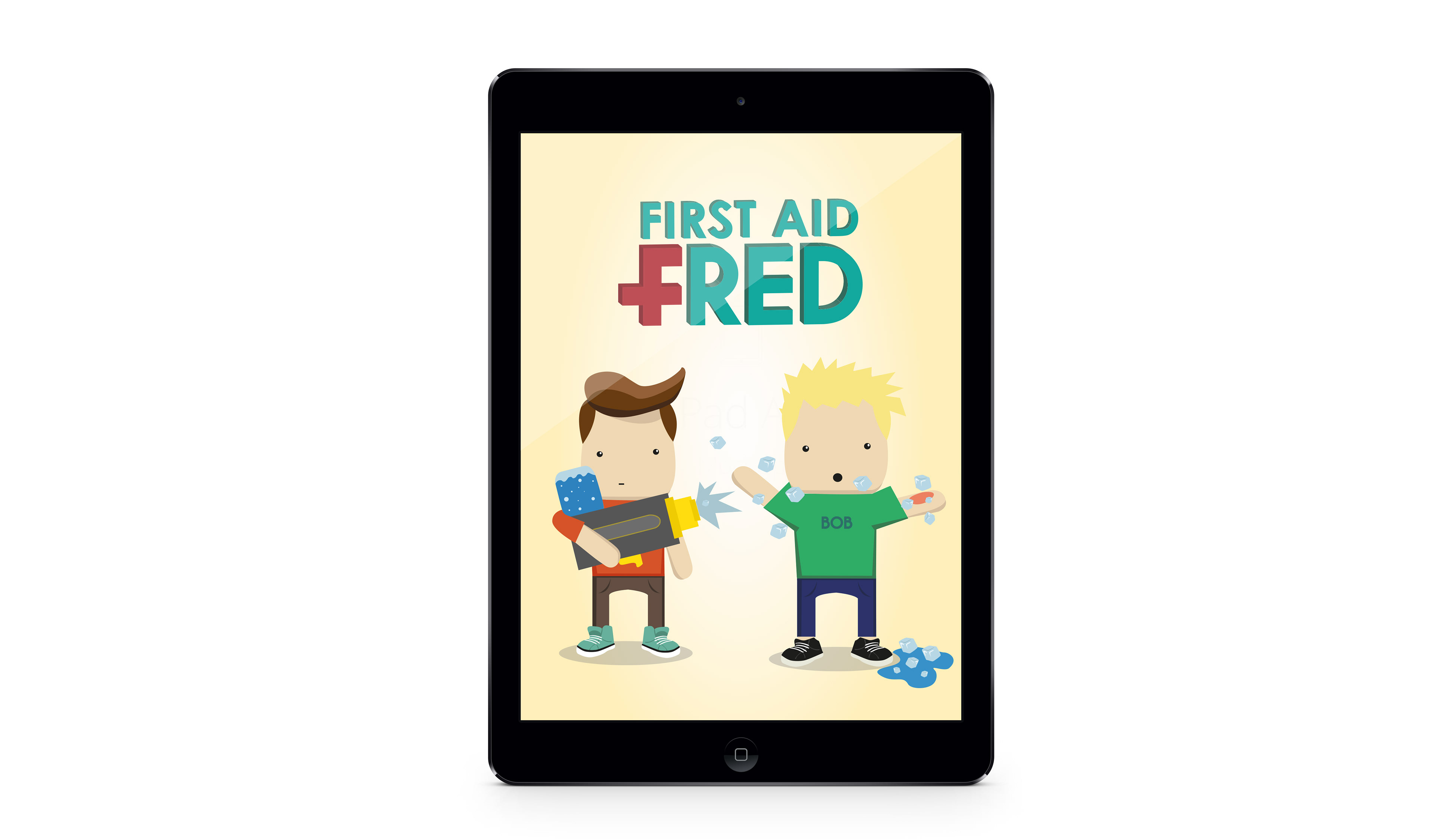 Story board from the choking game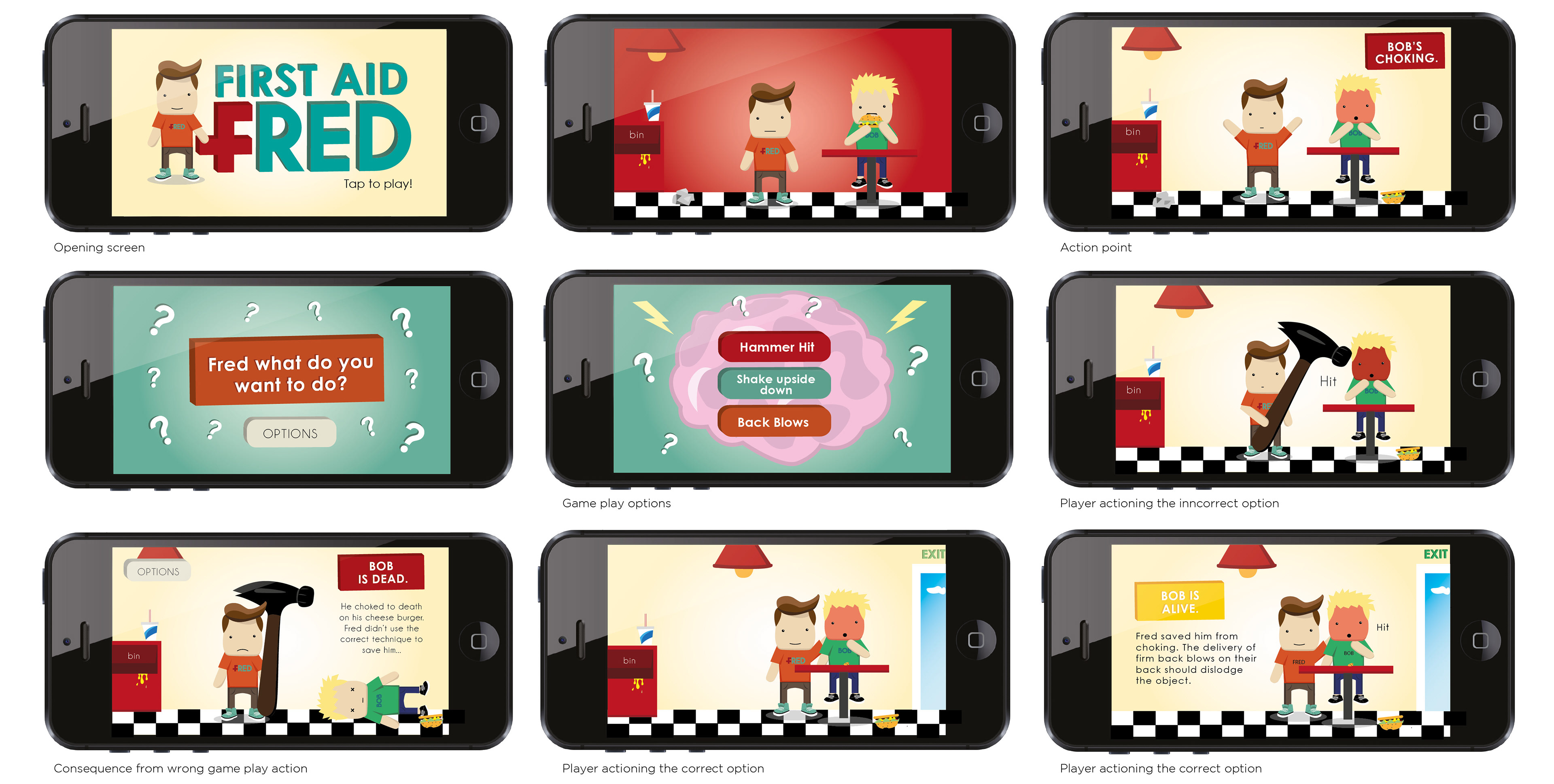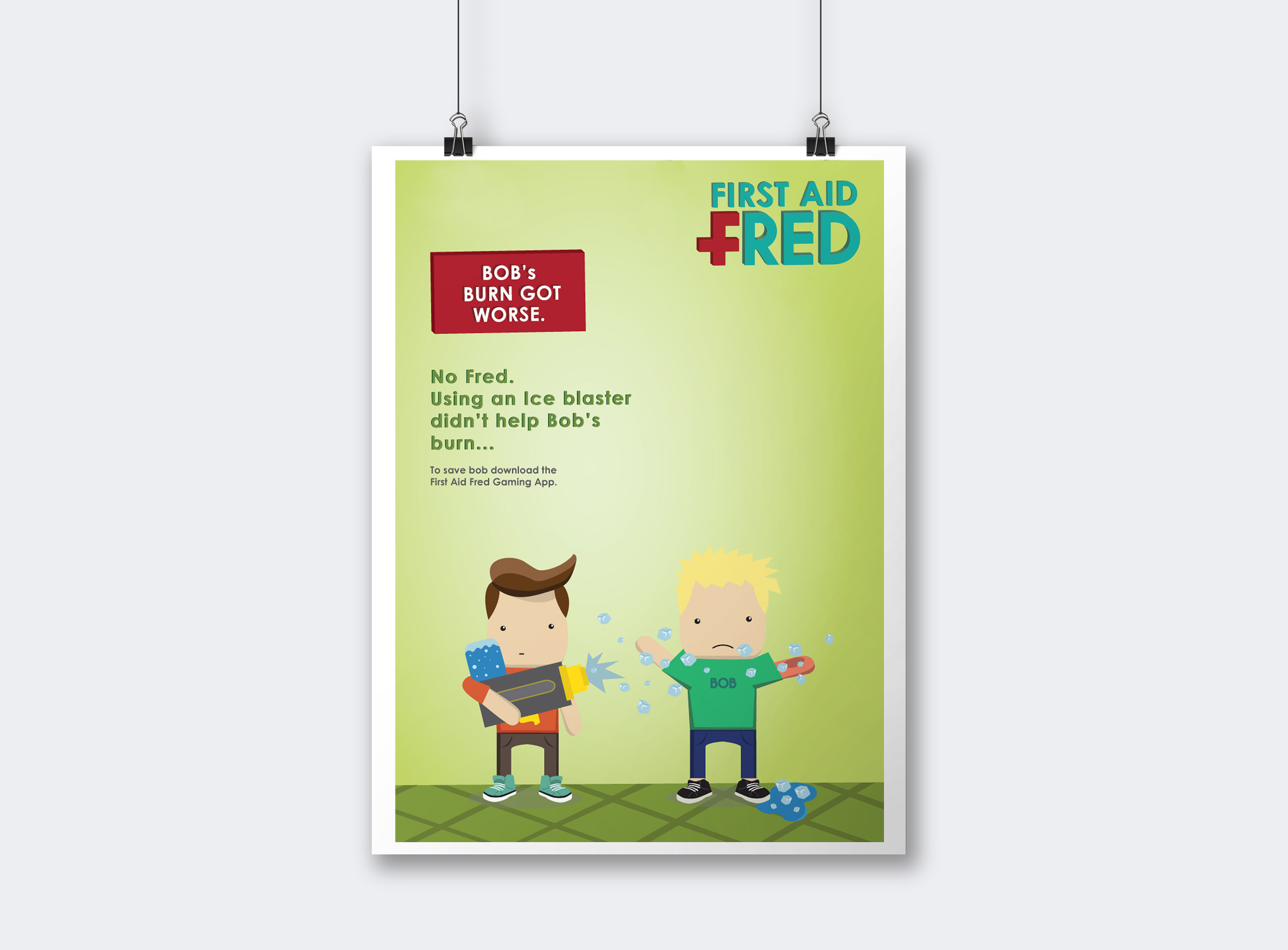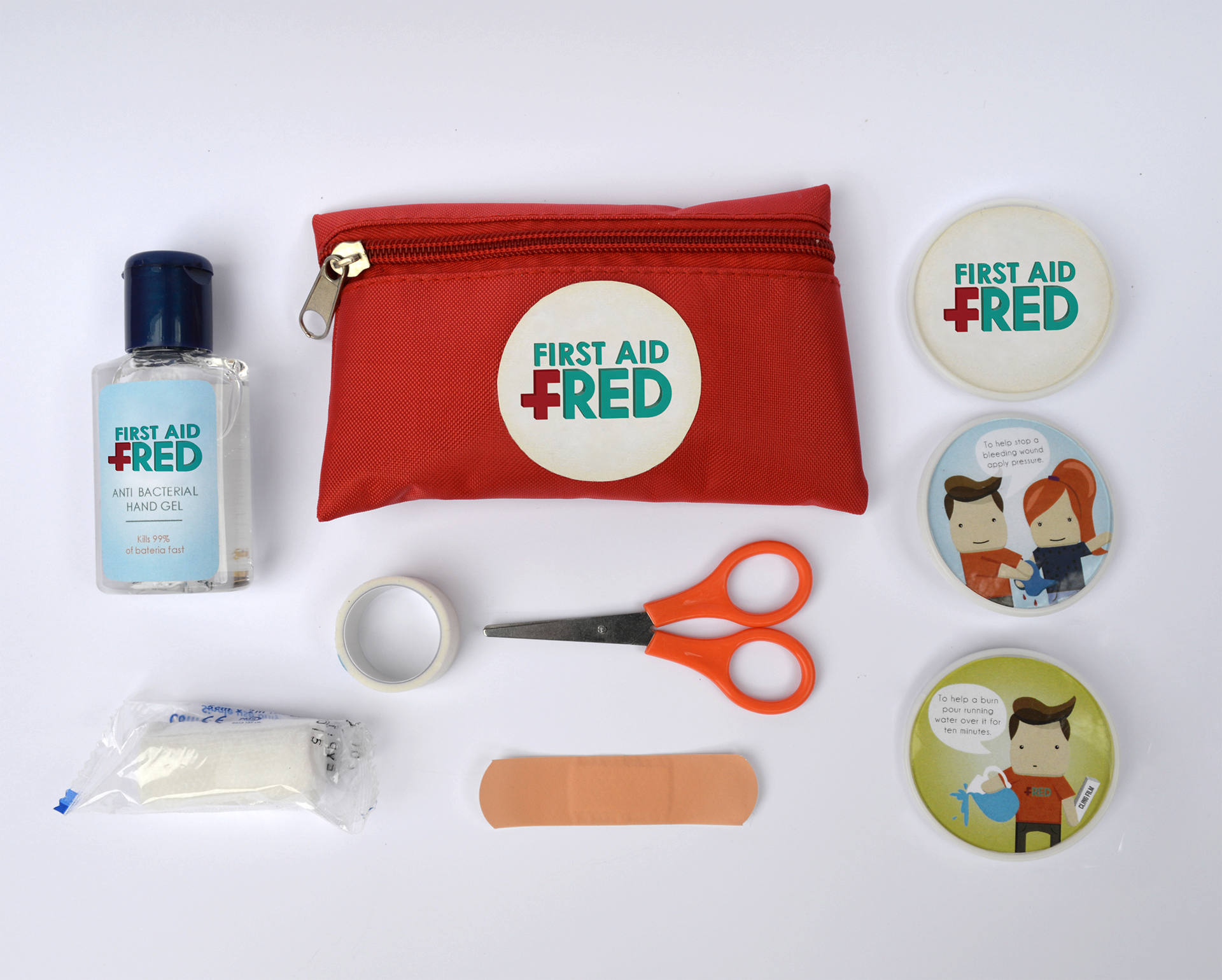 Use creativity to make a positive change to a particular moral, ethical or worthwhile cause.
According to St Johns Ambulance nearly two thirds of people wouldn't feel confident enough to try and save a life in an emergency situation. After attending a basic first aid workshop it was clear to see learning simple first aid was the difference between life and death. Within schools across the U.K. first aid is not taught as part of the curriculum. 
The 'First Aid Fred' gaming app communicates basic first aid skills in a fun and interactive game aimed at 7-14 year olds. The game gives the player three options to act out to save Fred's friends. Two of the options are the incorrect comical answers. If the player chooses the correct answer the game guides Fred into acting out the correct procedure. This learning through doing is an engaging way for young people to remember some simple but crucial life-saving skills.